Riveting Romantic Suspense
Soul-stirring, romantic, thrilling -- and fun.

ROMANCE * PASSION * FUN * INTENSE

Follow people from small towns--their physical and emotional struggles, and how they overcome them; how they triumph over their deepest fears and draw comfort from their animals. Most importantly, share their love and romance--from that first flutter, that surprising feeling of breathlessness, the trepidation, and finally the delicious surrender.

PRE-RELEASE
Backwoods Boogie - Redneck P.I. Twila Taunton cannot believe she is working for Jimmie-Ray, the man who stood her up on her wedding day. But she can't allow gentle Pam Taylor to go to prison for a murder she did not commit. Twila sets out to hunt down the real killer, with the help of hacker and mean guitarist Gasser Cunha, her hard-drinking great aunt Essie, and office assistant LaMercy Howard, who reluctantly agrees to go Goth. When she discovers an illegal puppy mill, and a possible dog fighting ring, Twila calls on a vigilante biker gang and her long distance lover, Harland to help.
Oh… and she might be pregnant.
Backwoods Boogie Click in the cover picture to order
BONUS!! Get All in a Day's Work totally free. Twila wrestles a gator.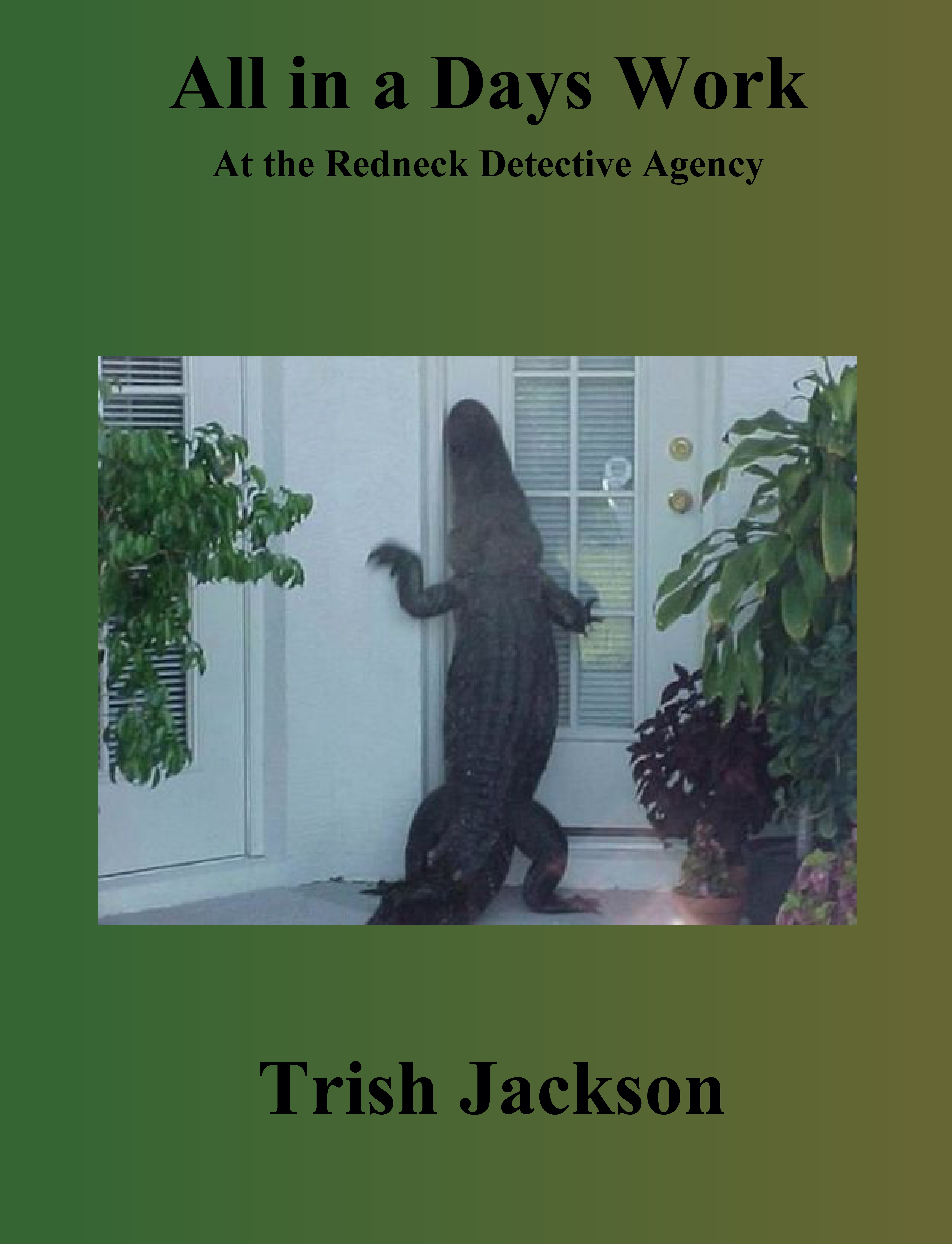 RELEASED ON FEBRUARY 3RD:
Capricorn Cravings - Small town veterinarian Riley Shaughnessy knows sexy Powell Stewart could be the serial killer, but she is helpless to stop the chemistry between them from evolving.
The next in the series, "Aquarius Addiction" is coming in spring 2015...
Click here to buy Capricorn Cravings
%