Riveting Romantic Suspense
Soul-stirring, romantic, thrilling -- and fun.

ROMANCE * PASSION * FUN * INTENSE

Follow people from small towns--their physical and emotional struggles, and how they overcome them; how they triumph over their deepest fears and draw comfort from their animals. Most importantly, share their love and romance--from that first flutter, that surprising feeling of breathlessness, the trepidation, and finally the delicious surrender.

NEW-- RELEASED ON FEBRUARY 3RD:
Capricorn Cravings - Small town veterinarian Riley Shaughnessy knows sexy Powell Stewart could be the serial killer, but she is helpless to stop the chemistry between them from evolving.
For a very limited time it will be on sale at Amazon, from July 26th -- August 4th.
Click here to buy it for $0.99
BONUS sneak preview. join my mailing list and get a totally free download of the novelette prologue in any format you choose -
Riley's Story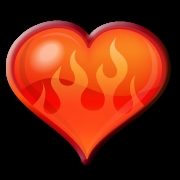 If you like romance and emotive suspense, with a touch of uniqueness, pour yourself a glass of wine or a steaming mug of hot chocolate, curl up in a comfortable spot, and enjoy the journey into my world.