Riveting Romantic Suspense
Saddle up and follow your stars to a wild read!

ROMANCE * PASSION * FUN * INTENSE

Follow people from small towns--their physical and emotional struggles, and how they overcome them; how they triumph over their deepest fears and draw comfort from their animals. Most importantly, share their love and romance--from that first flutter, that surprising feeling of breathlessness, the trepidation, and finally the delicious surrender.

NEW-- RELEASED ON FEBRUARY 3RD:
Capricorn Cravings - Small town veterinarian Riley Shaughnessy knows sexy Powell Stewart could be the serial killer, but she is helpless to stop the chemistry between them from evolving.
Click here to buy it for $2.99
BONUS sneak preview. join my mailing list and get a totally free download of the novelette prologue in any format you choose -
Riley's Story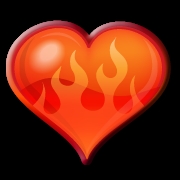 If you like romance and emotive suspense, with a touch of uniqueness, pour yourself a glass of wine or a steaming mug of hot chocolate, curl up in a comfortable spot, and enjoy the journey into my world.